Let me introduce you to LABFITNESS:  My name is Laura Armada-Buch  (yes LAB are my initials!) and this beautiful wellness space has been my passion for the past 25 years.
I started dancing at the age of 3, and at 12 I was introduced to the wonderful world of aerobics. At 16 I was selected to be part of an aerobics team and compete at professional level in Spain (my home country). While competing I gained my first qualification to teach fitness. To be honest, I never thought I would use it…. but how wrong was I??!!
In 1998 I moved over to Ireland and after attending a few fitness sessions locally I soon realise there was a gap in the market for a more fun and vibrant approach to fitness… and that, my friends, was how LABFITNESS got started.   25 years later, 2 kids, an Irish husband and I still love teaching every single day. LABFITNESS is my happy place.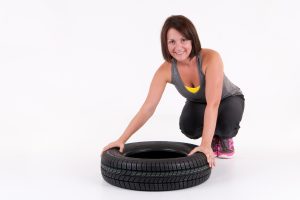 So why would you choose to train at LABFITNESS and be under my instruction?
Over my fitness career I have trained as a Tutor and Assessor to educate the next generation of instructors and I have also represented Ireland in many fitness conventions as a fitness presenter. With many qualifications and experience under my belt, you can be guaranteed to get a safe, effective and fun workout and that is what makes this place so special. (Check my qualifications HERE)
I am a dedicated fitness instructor and I believe that my expertise, motivation and passion can benefit anyone with a genuine desire to improve their fitness and their quality of life using safe but effective exercise methods.

LABFITNESS is a no judgments space.. which means there is room for everyone, regardless of shape, size, age, race, gender or fitness level. No matter your workout choice, we want you to feel good while reaching your goals.
Get in touch, you won't regret it.
Laura x